eq8tor e-commerce services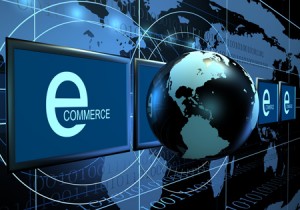 The global e-commerce market is worth over $1 trillion yet only 1 in 5 UK small businesses sell outside the UK. Research has shown that the main reasons small businesses do not export their products and services are:
Concerns about regulations – 32%
Lack of exporting expertise – 49%
Lack of online expertise – 62%
eq8tor exists to provide the knowledge needed to build a successful export business and to make sure you do it at the lowest possible cost.
E-Commerce Freight Forwarding
One of the challenges that new e-commerce sellers face is that courier companies get cheaper the more you send. Large established businesses have an advantage as they can always ship things more cheaply. This is a particular problem when e-commerce businesses want to start shipping internationally as the costs for one-off international shipments can be huge.
eq8tor help level the playing field by negotiating international shipping rates on behalf of all of our members. We can effectively buy shipping from courier companies in bulk, allowing you to access cheap international shipping rates which would normally only be available to big companies.
E-Commerce Customs Clearance
We further simplify things for our UK and US customers by giving you the chance to ship your international orders to our London and Chicago fulfilment facilities. We will then deal with forwarding your orders onto your international customers, looking after all of the paperwork and handling for you. This saves you time and hassle as you don't need to learn about different international customs regimes and their fees. We will give you a single cost up front which includes, shipping handling, customs and taxes.

International Networking
Using suppliers from China and other parts of Asia can significantly lower your costs but many businesses are put off by the language barrier and red tape. Eq8tor has from all over the world who can help you to access these new markets and to contact suppliers and customers more directly. Eq8tor members can use our network of international businesses to gain valuable local knowledge and contacts in many countries without needing to risk large amounts of capital.

The eq8tor App
eq8tor members get access to our app which allows them to see the latest shipping rates, track deliveries, contact other members and access special offers.
Sign Up Sign up now to become an eq8tor member